Craigslist personals are a clearinghouse of public self-humiliation. Men Seeking Men is great if you want to see a LOT of dick pictures but my favorite section is Women Seeking Men. Occasionally, these desperate lonely cries for companionship border on poetry. Here are some of my recent favorites.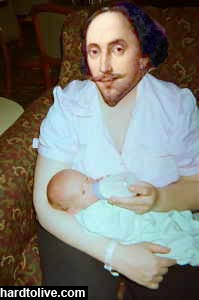 Such a Pretty Face
I Don't Know If Love Exists...I really hope someone can change my mind.
First of all, I am a big girl.
Not your taste, hit the Back button.
I'm very pretty, just not skinny.
If you're NOT into small girls, then I know you won't be disappointed.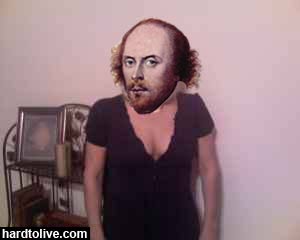 99.9% Sure
All the signs were there, constantly at each others throats,
no conversation at dinner, no touching whatsoever
Then I come to find out when he's working late,
he's been getting drinks with his secretary
I'm 99.9% sure its more than that
SO its time that I have my version of a secretary
You know, my reason for not being home at night either


But Mostly the Ice Cream
naps with sunshine on our faces.
long evening walks that include strawberry ice cream and sideways glances.
the sound of his voice reading to me as I drift off to sleep.
kisses that can only be compared to good music.
cold beer and belly laughs.
dinners with friends that are both enlightening and ridiculously funny.
bad TV and good commentary.


Moobs, a haiku
I like bigger guys,
but not so big that they have boobs.
I dont like much body hair.

Claigs Rist
i am 55 years old chinese woman and looking for a nice man.
i am not that pretty and kind fat and short and poor,
but i am looking for a nice man.