UPDATE: CNN mistakenly airs Hardtolive.com's parody of the censored Lane Bryant ad during news report. Must be
Hard to Live for CNN
.
Plus-sized bloggers around the country are furiously flogging their crumb littered keyboards about the supposed network censorship of a racy Lane Bryant ad. The larger-ladies-clothing manufacturer claims that FOX and ABC restricted the ad's airtime and demanded re-edits. Lane Bryant has pulled the ad, now hosting the video on their extremely pink YouTube channel. See below.
Personally I think it's a damn shame they didn't let this air. Because it's hilarious. Don't get me wrong, I'm all for healthier physiques in the media and she really looks great. But did they have to use this as the model's calendar reminder:
Of course. The BBW gets interrupted from her well-deserved narcissistic body worship by a reminder to go stuff her face. Why not just take it all the way, Lane Bryant? Here, I'll do it for you: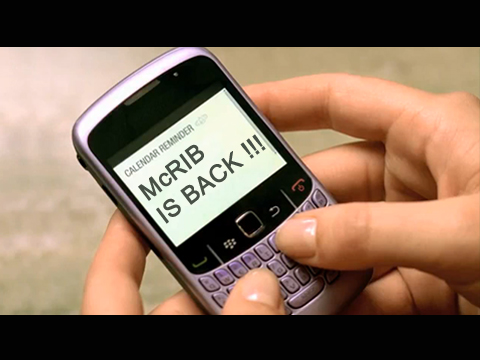 And I've taken the liberty of re-editing the spot for you.
McRib is back! No time to get dressed! Out the f*cking door!
UPDATE: CNN mistakenly airs Hardtolive.com's parody of the censored Lane Bryant ad during news report. Must be
Hard to Live for CNN
.